September 2019
| Mon | Tue | Wed | Thu | Fri | Sat | Sun |
| --- | --- | --- | --- | --- | --- | --- |
| | | | | | | 1 |
| 2 | 3 | 4 | 5 | 6 | 7 | 8 |
| 9 | 10 | 11 | 12 | 13 | 14 | 15 |
| 16 | 17 | 18 | 19 | 20 | 21 | 22 |
| 23 | 24 | 25 | 26 | 27 | 28 | 29 |
| 30 | | | | | | |
Calendar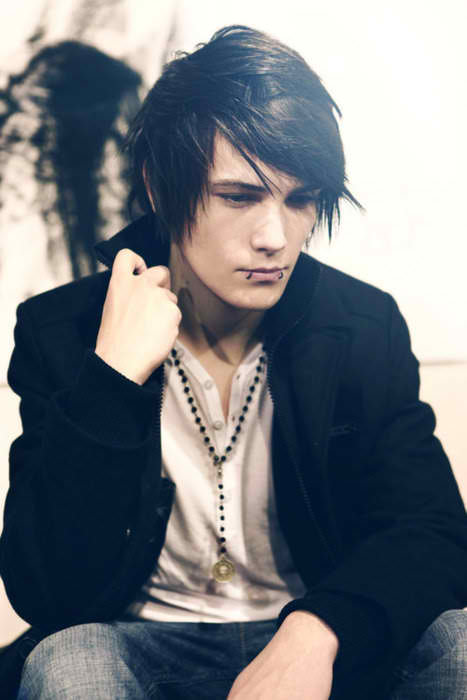 BASICS
Name: Daniel MacFalyn
Nicknames: Raven calls him Doctor Who, Dani, Mac
Gender: Male
Sexual Orientation: Straight
Age: Immortally 19
Race: Time Jumper
Significant Other: At one point Abby Carson, but since she is only mortal she has age. Daniel isn't a type to be with anyone.
APPEARANCE
Eye Colour: Blue
Hair Colour: Black
Height: 6'1
Weight: 145
Markings: Tattoo's from his neck to ankles
Apparel: He usually dresses from his time period in jeans and t-shirts but since he lives in the 1700's time period he dresses in 1700 fashion.
ADDITIONAL INFO
Personality: Quiet, intelligent, but is easy to anger. He is protective and now that he has his son Nikolai back will do anything to protect him.
Habits: Drinking when he is overly stressed.
Likes: Projects, his life's work (medicine and being a doctor)
Dislikes: Demons, Sirah and Raven Stone, his shadow self and sometimes Zhong-Kui
Special Ability: Can time, distance and dream Jump.
Weapons: Alchemy, Swords
HISTORY
Parents/Guardians: No one knows. He never says.
Siblings: Daisy MacFalyn
Hometown: Dublin, Ireland
Birthday: January 14, 1966
History: Daniel's human life was tragic, he was a nonstop drinker and gambler. He spent most his life in women and mens beds and was barely sober. His sister would always beg him to come home and change his ways. He never did. His sister's closest friend Pattie Kalester always had a crush on Daniel she finally had admitted her love for him and he promised to change his ways and marry her. But he lied and spent one more night drinking. Pattie's brother Don didn't want Daniel marrying Pattie so he fought him in a bar and pulled a gun on him but he missed and killed Pattie instead. In rage Daniel killed Don and then his shadow self tried to take over. Raven had appeared and helped Daniel fight the shadow and in the end Daniel chose light. His shadow ended up escaping but Daniel went to live in the 1700's.
He was trained by Zhong-kui in battle and fighting demons. But Daniel also got his doctorate's degree something his sister always thought he should do. He helped save people's lives. He never slept with anyone, barely drank and didn't gamble at all. He changed his whole way in life and became an immortal time jumper. He built a home to shelter Time Jumper's who had no where to go but he did at one point meet a girl named Abby who he was interested in. He spent a few years with her but she had to marry another and she was only mortal but she had his child. Nikolai. He wanted to raise him but Abby wanted to keep him so she had something of Daniel's so he let her.
Sadly Nikolai went missing at 17 and Daniel did everything in his power to save him. He healed him of his wounds but could never fix his cancer or the scar on Nikolai's face.
Admin




Posts

: 469


Join date

: 2011-12-31


Location

: In blunderland making tacos and cake!!!





Similar topics
---
Permissions in this forum:
You
cannot
reply to topics in this forum